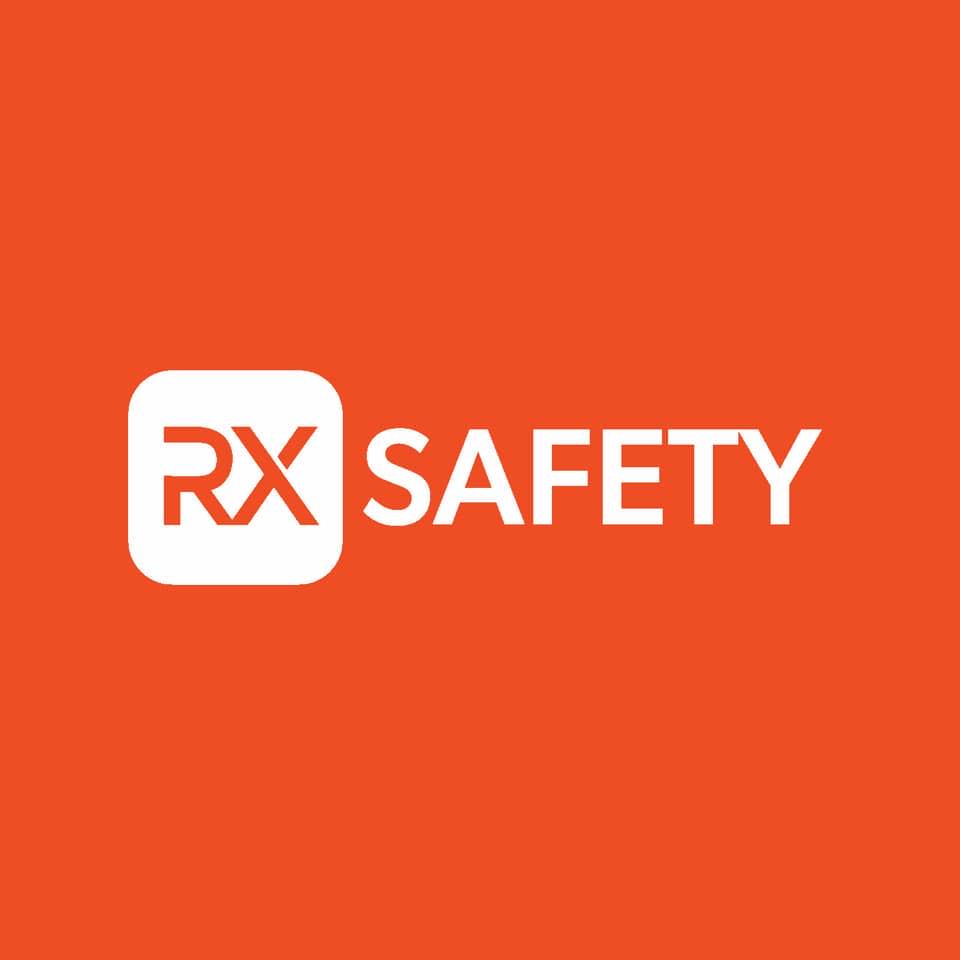 04/05/2023- Middlesex, NJ: RX-Safety works tirelessly to bring you all types of glasses that you may need. One of those types of glasses is bed spectacles for reading and tv viewing. These are typically known as bed prism glasses and are designed in a way where comfort is at the core of it all.
When lying in bed, watching TV or streaming a movie, or simply trying to read a book before we go to sleep, we don't tend to put ourselves in the most comfortable position possible. We're always adjusting ourselves to keep ourselves comfortable, but in the end, we end up putting a huge strain on our neck and back, leaving us with an uncomfortable sleep for the evening.
In addition, because we're not in the correct posture, we're also adding more eye strain and the possibility of intense headaches to the list of issues that can be caused when we do these actions from our bed.
Having a pair of bed prism glasses can help to alleviate these issues and improve both the viewing and reading experience.
Fitover Prism Glasses – Bed Spectacles for Reading and TV Viewing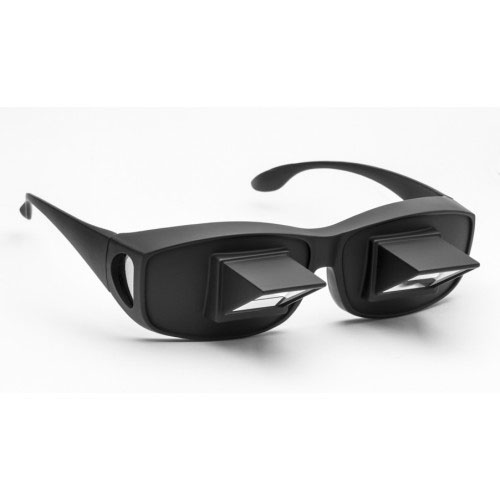 These are excellent options when you already wear prescription glasses. As a fit-over option, these Bed Spectacles for Reading and TV Viewing are great for putting over most sized prescription glasses and enjoying the view.
Whether you're watching TV or reading something, you can comfortably lie on your back in the correct position without causing any strain on your body. It will help reduce those neck cramps that come from time to time and are a great option for those with limited mobility. You can get these Fitover Prism Glasses in a classic black frame color.
Prism Glasses – Bed Spectacles for Reading and TV Viewing, Tortoise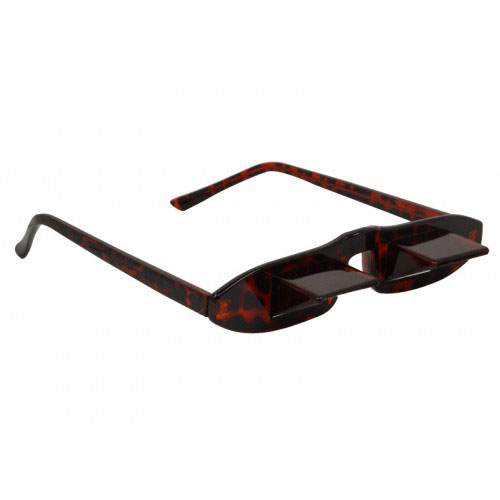 These are an obvious choice for those looking for a bit of style with their bed prism glasses. They come in a classic tortoise design. When it comes to sizing, they are best for those with medium to small-sized heads while still giving maximum viewing exposure as needed.
Those that frequently do activities such as reading or watching something in their bed need to grab a pair of these, even if they don't normally wear glasses, as this will keep your body at optimal angles.
Prism Glasses Clip On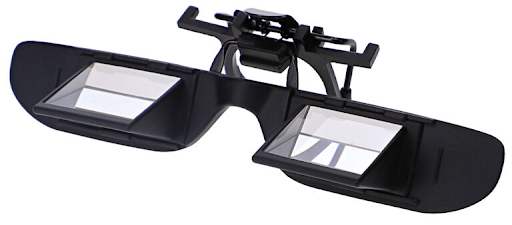 A final option to consider as a choice for bed prism glasses are these clip-on prism glasses. They can clip onto any sized glasses and allow you to properly lay down while you're trying to view or read something.
These bed prism glasses also won't reverse the image, allowing you to be able to use projectors and other types of images. No need to keep yourself mobile in bed as you prepare for sleep. These clip-on prism glasses come in a classic black style, so they're catered to you and your comfort.
Keep in mind these aren't possible with a prescription, but some of our options will work perfectly with your existing prescription glasses. If you have any questions, talk to our experts through our chat, e-mail us at service@rx-safety.com, or give us a call at +1 888 245 6638.
About Us:
Rx Safety is an American manufacturer of affordable prescription safety glasses and performance eyewear. A family-owned and operated business, with a state-of-the-art digital ophthalmic lab and the online store providing affordable, top-of-the-line prescription safety glasses, sunglasses, and performance eyewear on the market. All the safety glasses always meet or exceed the ANSI Z87+ standards for high impact, to be safe and secure while working in any kind of hazardous environment. Besides standard safety glasses, we offer a broad selection of prescription shooting and tactical glasses, prescription youth sports glasses, fishing, and motorcycle glasses designed and tested to meet our high standards. As an authorized distributor of Wiley X, Bobster, ESS, and BodySpecs, Rx-Safety.com offers a full line of prescription safety glasses straight from the manufacturer at wholesale prices.
Like us: https://www.facebook.com/RxSafety/
Follow us: https://www.instagram.com/rx_safety/
Subscribe us: https://www.youtube.com/user/RXSafetyVideos/
Retweet us: https://twitter.com/RXSafetyEyewear/
Contact Detail:
Company Name: RX Safety Glasses
Contact Person: Ryan Phillips
Email: Send Email
Address: 123 Lincoln Blvd, Middlesex
State: NJ 08846
Country: United States
Website Url: https://rx-safety.com/

Source: www.PRExhibition.com