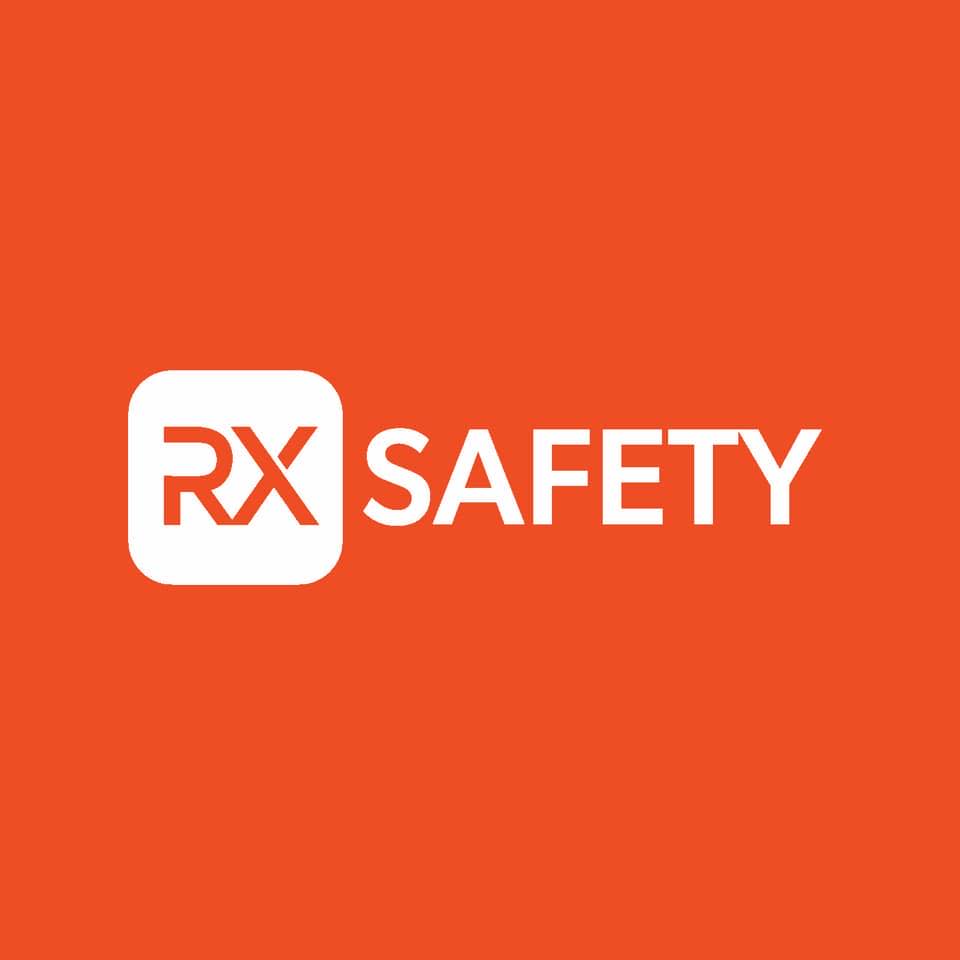 02/10/2022 – Middlesex, NJ: Working in unfavorable weather conditions for sports or work is a reality for many individuals.
While snow can be blissful and nostalgic, it can also raise complications when you're attempting to perform tasks.
Why?
Snow can get in the eyes and obscure your vision, so it's important to have safety gear in place to protect the eyes, especially to avoid causing accidents.
In this article, we'll be suggesting safety glasses for the snow. We'll talk about the various options one may have, as well as recommend several high-performing frames.
So keep reading. This brief, informational article may just be what you need to stay protected while working in the snow.
Options for eyewear protection in snow
There are a few different options available when performing in the snow. Whether for safety or for sports, you can still keep your eyes safe, giving you the freedom to perform at your greatest ability.
Goggles are a great option, for instance, especially for sports. With secure straps, these safety glasses can stay in place during the most rigorous of activities.
Glasses with a mirror coating are also good to be used in the snow. This is because the mirror helps reflect the glare, allowing you to avoid visual distractions.
When working for safety or sports, one important factor is safety certification. It is important to look for frames that are ANSI Z87+ approved, because they have met or succeeded the high impact standard and offer great protection.
Polarized lenses are also a great option for snow days. They increase the contrast and reduce glare and reflection, providing clear vision in bright light.
With that being said, let's get into some of our excellent frames that are great for snow protection.
Premium safety glasses for snow:
The GP04 Prescription Safety Goggles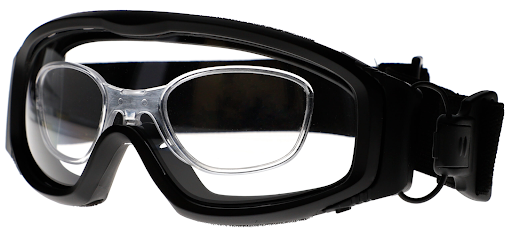 These sophisticated safety glasses are a great wrap around goggles that are perfect to keep your eyes protected on snow days.
What's nice about these goggles is that they feature an adjustable strap for a guaranteed, secure fit, protecting your vision.
These goggles also feature wide lenses and an RX insert that will fit most prescriptions to accommodate your tailored needs.
Extremely durable, they are also ANSI certified, approved by rigorous standards for crucial safety measures as well.
The Smith Optics Longfin Elite Prescription Safety Sunglasses

These tactical frames are highly protective and of great quality, perfect for protecting your eyes against snow.
How?
They feature megol temples and nose pad technology for additional comfort, as well as a slightly curved design, preventing dirt and debris, and even snow, from compromising your vision.
While they may be lightweight, these frames offer ANSI Z87 high velocity standards, as well as being military certified.
Lastly, they are available in polarized lenses, which enhances visual performance, even on cloudy days.
Wiley X Boss prescription sunglasses

Wiley X Boss prescription sunglasses are spectacular frames for snowy days. They feature polarized lenses to help reduce glare as well as a removable Facial Cavity™ Seal that prevents particles from obstructing your vision. They also feature a T-Peg elastic strap to ensure safety in the harshest of conditions.
The lenses provide 100% UVA/UVB protection and the glasses also meet ANSI safety standards.
Simply put, these glasses are extremely reliable and can make even operating on the toughest snow days a walk in the park.
We're here to help
Whether for sports performance or eyewear safety, we're here to help you make proper adjustments so that you can feel safe and secure when operating in the snow.
So feel free to contact us!
Our highly trained representatives and in-house optometrists are here to help you with any questions you may have regarding these select styles, or any additional questions you may have.
About Us:
Rx Safety is an American manufacturer of affordable prescription safety glasses and performance eyewear. A family-owned and operated business, with a state-of-the-art digital ophthalmic lab and the online store providing affordable, top-of-the-line prescription safety glasses, sunglasses and performance eyewear on the market. All the safety glasses always meet or exceed the ANSI Z87+ standards for high impact, to be safe and secure while working in any kind of hazardous environment. Besides standard safety glasses, we offer a broad selection of prescription shooting and tactical glasses, prescription youth sports glasses, fishing and motorcycle glasses designed and tested to meet our high standards. As an authorized distributor of Wiley X, Bobster, ESS, and BodySpecs, Rx-Safety.com offers a full line of prescription safety glasses straight from the manufacturer at wholesale prices. Feel free to call at 732-356-1493 or email at service@rx-safety.com.
Like us: https://www.facebook.com/RxSafety/
Follow us: https://www.instagram.com/rx_safety/
Subscribe us: https://www.youtube.com/user/RXSafetyVideos/
Retweet us: https://twitter.com/RXSafetyEyewear/
Contact Detail:
Company Name: RX Safety Glasses
Contact Person: Ryan Phillips
Email: Send Email
Address: 123 Lincoln Blvd, Middlesex
State: NJ 08846
Country: United States
Website Url: https://rx-safety.com/

Source: www.PRExhibition.com