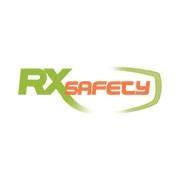 12/16/2021 – Middlesex, NJ: If you're scrambling for a last minute holiday gift, here is every single holiday gift guide you need to find last-minute gifts for him!
Gift giving can be extremely stressful, especially if you don't know what you're looking for. While it's tempting to get something extravagant, sometimes it's the little details that truly make a difference.
In fact, it says a lot when you give your friends and loved ones something they want and are going to use. That way, not only are they left feeling special and valued, but you won't be wasting thousands of dollars on things that will collect dust.
Don't worry. We've got top selections for safety eyewear that your loved ones can use again and again, all while looking stylish and being safe.
In this ultimate holiday gift guide, we'll be focusing on top-performing safety glasses, and how they'll be sure to make a perfect gift this holiday season.
RX Safety: A brand that delivers
What makes RX Safety a great brand? To start, they implement research and revolutionary technology into practical products for everyday people at affordable prices.
Let's break that down.
RX is more than just a brand. This family-owned business pushes the needle of innovation further and further to provide safe and practical products for everyday people. RX was founded on the principle that safety is a right and not a luxury, and values fair prices. This makes high-end products accessible to everyday people.
With RX Safety you get innovation and exclusive design, with the highest level of safety–all important factors when considering one's eyewear journey.
That being said, let's take a look into some of our top selections for this holiday season.
Prescription Safety Glasses 15011

One of our best-selling frames, these sophisticated glasses are practical and reliable and are sure to make one look and feel good.
Let's take a closer look.
These rectangular frames are extremely durable, as they are made from TR-90 nylon, and also feature rubberized nose pads and temple bars to keep the glasses securely in place. Like all of our safety glasses, these glasses are ANSI approved, ensuring industry-level protection. And with a variety of colors in an edgy hipster design, wearers will be sure to look stylish, as these glasses are sure to enhance any style.
Prescription Safety Glasses T9559

These classic frames are perfect for any gift. They are a perfect combination of technology and design, with an ultimate level of safety.
Let's dive a bit deeper.
These glasses feature integrated side shields for additional level of protection and are extremely lightweight making them comfortable for all day wear. And with a removable foam support, they have an additional level of comfort. These glasses also have great durability, as they are made from TR-90 nylon material.
What's not to love? They are ANSI Z87-2+ approved meeting rigorous safety regulations, so you can feel confident giving a gift that is safe. They also come in several unique colors and are sure to make the perfect gift, complimenting any wearer.
Gift Cards
Gift cards are a great alternative when you don't know what to get, or if you're running out of time finding a gift in time for the holidays. Our store offers digital gift cards in any amount that also make a great gift for friends and loved ones.
If you're interested in our gift cards, you can get them here.
Our representatives are here to help
This holiday season we are working overtime to ensure your questions are being answered, and your concerns are being addressed. In fact, we have representatives who are waiting to help you make this holiday season special for your loved ones.
Inquire online or simply give us a call–we're happy to assist you.
About Us:
Rx Safety is an American manufacturer of affordable prescription safety glasses and performance eyewear. A family-owned and operated business, with a state-of-the-art digital ophthalmic lab and the online store providing affordable, top-of-the-line prescription safety glasses, sunglasses and performance eyewear on the market. All the safety glasses always meet or exceed the ANSI Z87+ standards for high impact, to be safe and secure while working in any kind of hazardous environment. Besides standard safety glasses, we offer a broad selection of prescription shooting and tactical glasses, prescription youth sports glasses, fishing and motorcycle glasses designed and tested to meet our high standards. As an authorized distributor of Wiley X, Bobster, ESS, and BodySpecs, Rx-Safety.com offers a full line of prescription safety glasses straight from the manufacturer at wholesale prices. Feel free to call at 732-356-1493 or email at service@rx-safety.com.
Like us: https://www.facebook.com/RxSafety/
Follow us: https://www.instagram.com/rx_safety/
Subscribe us: https://www.youtube.com/user/RXSafetyVideos/
Retweet us: https://twitter.com/RXSafetyEyewear/
Contact Detail:
Company Name: RX Safety Glasses
Contact Person: Ryan Phillips
Email: Send Email
Address: 123 Lincoln Blvd, Middlesex
State: NJ 08846
Country: United States
Website Url: https://rx-safety.com/


Source: www.PRExhibition.com