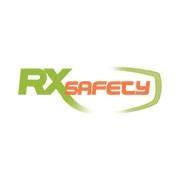 11/22/2021 – Middlesex, NJ: With 2021 coming to a close, many consumers are out for the best holiday deals online. Christmas and holiday presents are in exceptionally high demand. This is due to rising material shortages thanks to the coronavirus. In order to combat this, consumers are looking to purchase their holiday gifts sooner than ever before. This means that men and women are looking out for the best black Friday deals.
For those that are looking for the best deals for prescription safety glasses this black Friday, they need to look no further than RX-Safety. The last couple of years have taught us that our frontline workers, medical workers, and industrial workers are more important than ever. Many of them utilize PPE or personal protective equipment. RX-Safety is the industry leader in the optical safety segment. They supply state of the art high quality prescription safety glasses and prescription safety sunglasses. RX-Safety has recently added new pairs of prescription safety glasses to their collection.

Therefore, with Black Friday being one of the most exciting shopping days of the year, even those that are not shopping fanatics will be participating in the fun. Many of these people have loved ones that work in frontline or high-risk environments. The dedicated team at RX Safety has seen firsthand the importance of supplying frontline workers with adequate PPE. Helping your loved one by purchasing a pair of high quality and highly protective prescription glasses for their job this season is invaluable.

Now is the time to purchase the brands you love. Shop at RX Safety, brands like Wiley X prescription sunglasses, Nike glasses, Oakley prescription safety glasses, and more. In fact, football fans can purchase their very own pair of Oakley NFL sunglasses. RX-Safety is providing its customers with a whopping 28% off this black Friday. This deal is storewide and available to all customers for a full 24 hours. For men and women that have been eyeing the perfect pair of protective glasses, sunglasses, or safety goggles, this is the time to buy and save big. Additionally, this discount applies to add-ons such as protective coatings and adding your prescription to the glasses. Head to RX-Safety.com this Black Friday to cash in on this amazing deal!
About Us:
Rx Safety is an American manufacturer of affordable prescription safety glasses and performance eyewear. A family-owned and operated business, with a state-of-the-art digital ophthalmic lab and the online store providing affordable, top-of-the-line prescription safety glasses, sunglasses and performance eyewear on the market. All the safety glasses always meet or exceed the ANSI Z87+ standards for high impact, to be safe and secure while working in any kind of hazardous environment. Besides standard safety glasses, we offer a broad selection of prescription shooting and tactical glasses, prescription youth sports glasses, fishing and motorcycle glasses designed and tested to meet our high standards. As an authorized distributor of Wiley X, Bobster, ESS, and BodySpecs, Rx-Safety.com offers a full line of prescription safety glasses straight from the manufacturer at wholesale prices. Feel free to call at 732-356-1493 or email at service@rx-safety.com.
Like us: https://www.facebook.com/RxSafety/
Follow us: https://www.instagram.com/rx_safety/
Subscribe us: https://www.youtube.com/user/RXSafetyVideos/
Retweet us: https://twitter.com/RXSafetyEyewear/
Contact Detail:
Company Name: RX Safety Glasses
Contact Person: Ryan Phillips
Email: Send Email
Address: 123 Lincoln Blvd, Middlesex
State: NJ 08846
Country: United States
Website Url: https://rx-safety.com/


Source: www.PRExhibition.com