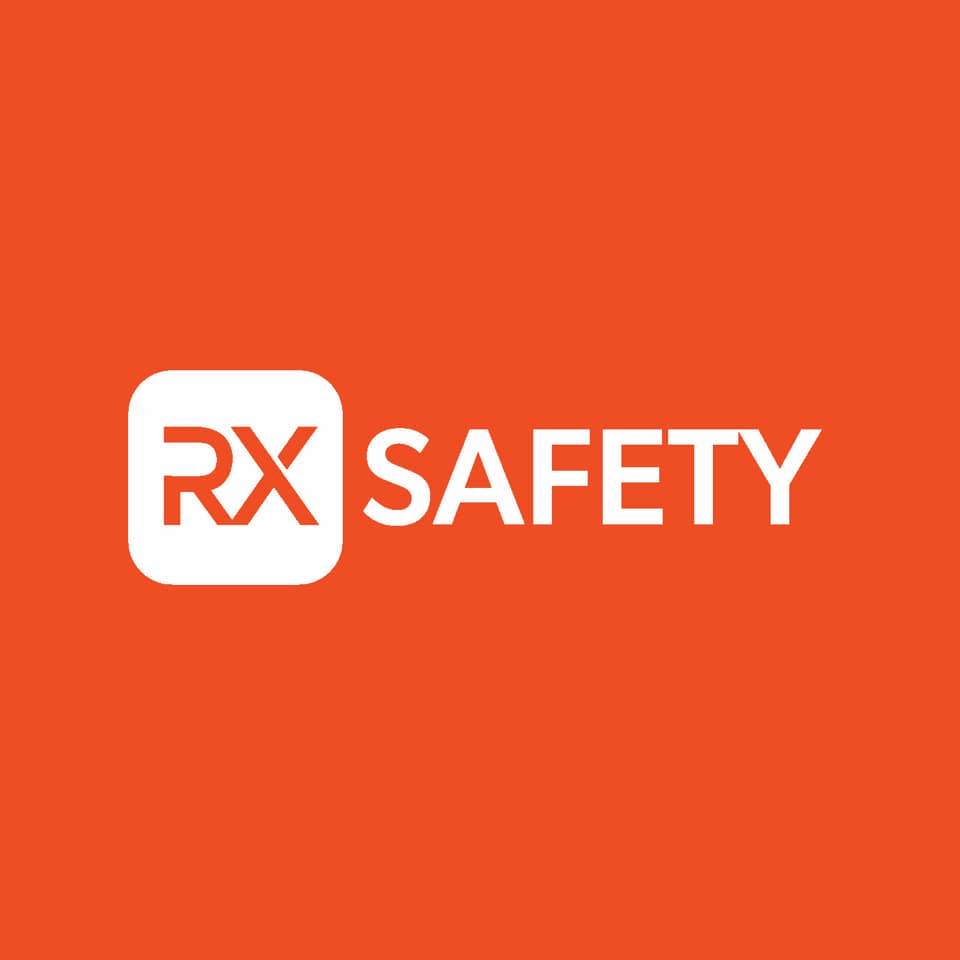 18/05/2023- Middlesex, NJ: There are numerous benefits to getting yourself a pair of polarized clip-on sunglasses. They can be used during the day and night, as well as be a great option when you're looking to transition from day to night.
They are versatile and easy to attach to any prescription glasses easily and without any hassle. When they aren't needed, they are easy to remove. Keep in mind also how cost-effective clip-on polarized sunglasses can be instead of getting separate polarized sunglasses.
How to use polarized clip-on glasses during the day
Just as you would wear regular polarized sunglasses, these are meant to help block harmful UV rays and protect your eyes. At the same time, they're excellent at helping reduce or eliminate glare, which is a common feature with polarized lenses.
This can be when you're doing an activity such as fishing on open waters, cycling, or even driving your car on the road. You'll be able to have optimal visibility at all times. During the transitionary period from day to night, you can simply take them off if you no longer need them or keep them on to help you in low-light situations.
Polarized clip-on glasses can help at night as well.
Remember, it's not just about providing a tint to your glasses, but it's about enhancing contrast as well. As a result, you'll be able to avoid bright contrasting lights that turn on at night, which will help keep your vision clear and reduce overall eye strain.
Remember, when selecting any of our clip-on sunglasses for glasses, you want to ensure they are the right shape and size for your existing frame. Then you need to consider what your current daily activities are, and then you'll know the level of polarization you need, whether you are out all day and need a darker tint or need something during the transition into nighttime with lighter shades.
Aviator Polarized Clip-On Sunglasses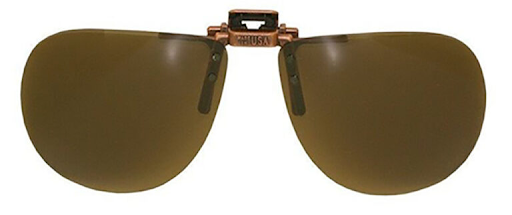 For those that currently wear aviator frames, these are an excellent add-on that should fit easily on most frames. The frame for these clip-on polarized sunglasses is made from durable metal. You'll get complete UVA, UVB, and UVC protection when you wear them. When you don't need them, you can push the aviator polarized clip-on sunglasses up to 180 degrees. These are available in either a brown or gray lens color.
Rectangle Polarized Clip On Sunglasses

If you find yourself with rectangular frames, we also have you covered. Very similar to the polarized clip-on sunglasses for aviator-style frames, these are meant to easily latch onto regular prescription glasses.
You're able to also get these in either brown or gray and get that total protection against UVA, UVB, and UVC radiation. You'll also be able to flip them up to 180 degrees if you don't need the polarized lenses.
True Rec Polarized Clip-On Sunglasses

These metal-based frames are best for those with a medium to small-sized pair of glasses. The frames themselves are quite lite, and you should be able to get an easy transition through the ability to flip the lenses up and down as needed. You'll get UV protection similar to the other options mentioned; these come in brown color for the lenses.
Where to get the best clip-on sunglasses
The best clip-on sunglasses are available here at RX Safety. Make sure to check our collection of clip-on sunglasses to find exactly what you need. If you have any questions, talk to our experts through our chat, e-mail us at service@rx-safety.com, or give us a call at +1 888 245 6638.
About Us:
Rx Safety is an American manufacturer of affordable prescription safety glasses and performance eyewear. A family-owned and operated business, with a state-of-the-art digital ophthalmic lab and the online store providing affordable, top-of-the-line prescription safety glasses, sunglasses, and performance eyewear on the market. All the safety glasses always meet or exceed the ANSI Z87+ standards for high impact, to be safe and secure while working in any kind of hazardous environment. Besides standard safety glasses, we offer a broad selection of prescription shooting and tactical glasses, prescription youth sports glasses, fishing, and motorcycle glasses designed and tested to meet our high standards. As an authorized distributor of Wiley X, Bobster, ESS, and BodySpecs, Rx-Safety.com offers a full line of prescription safety glasses straight from the manufacturer at wholesale prices.
Like us: https://www.facebook.com/RxSafety/
Follow us: https://www.instagram.com/rx_safety/
Subscribe us: https://www.youtube.com/user/RXSafetyVideos/
Retweet us: https://twitter.com/RXSafetyEyewear/
Contact Detail:
Company Name: RX Safety Glasses
Contact Person: Ryan Phillips
Email: Send Email
Address: 123 Lincoln Blvd, Middlesex
State: NJ 08846
Country: United States
Website Url: https://rx-safety.com/


Source: www.PRExhibition.com