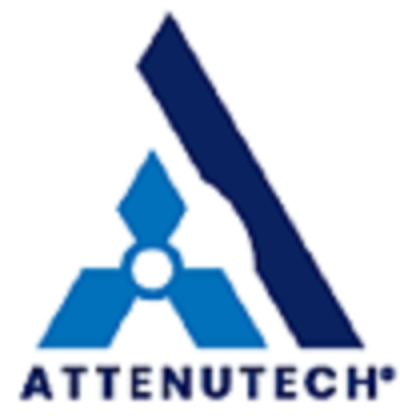 05/18/2023 – Lutz, Florida: Properly storing those items is one of the best ways to maintain your protective equipment and overall investment into safety equipment. It will help to keep everything organized and not simply lying around someplace where it could be damaged or unaccounted for.
It also means that for those that need to consistently use radiation aprons, having them conveniently hanging off of radiation apron racks helps with overall efficiency and keeps the workspaces free of clutter as well.
Wall-mounted lead apron racks are meant to be that balance of keeping out of sight but also extremely easy to set up and use. The best ones are also built to be extremely durable, especially with the weight of just one radiation apron. So you won't have to be concerned when there is a full rack of radiation aprons and the durability of the radiation apron racks.
It all depends on how many aprons you need to store properly and the locations these radiation apron racks would go, but Attenutech has the right mix for you.
Five Arm Lead Apron Swing Wall Rack
Blending convenience when not in use and durability with a full rack of aprons, the Five Arm Lead Apron Swing wall rack can collapse into a safe space and take up under 26 inches in space. It has five hangers that pivot almost 180 degrees and is a great option to place on any wall or simply behind doors. The arm height is 6.5 inches.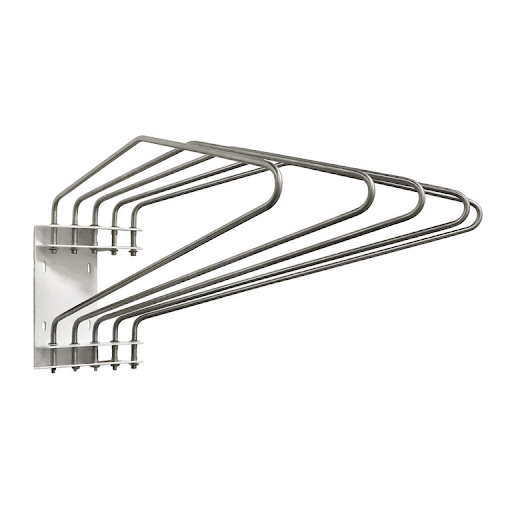 This comes in a nice chromium-plated design and is able to comfortably hold up to 110 lbs. of weight from the five aprons it can hold. Check out here for complete dimensions.
Wall Mounted Steel Apron Rack, Towel bar Style, with Four Glove Holders
This is a perfect option when you need additional storage for safety gloves. This can easily hold two pairs of gloves with a maximum height of 18 inches. Yet due to its steel construction, it's extremely durable and can hold one apron properly, but it can easily handle several more aprons if those aprons are properly placed.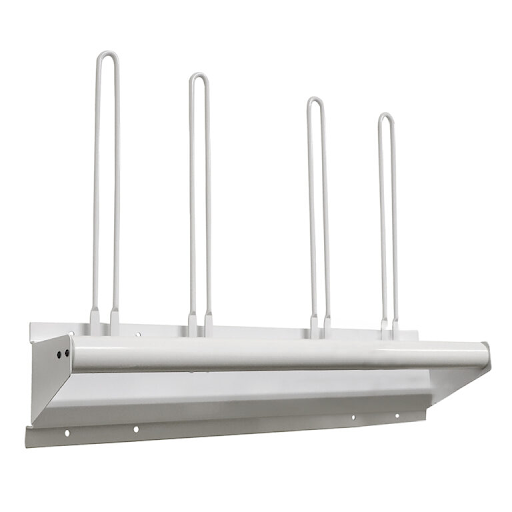 The wall-mounted steel apron rack is 28.5 inches long and has a properly sized bar to help protect the aprons and reduce any possible creasing that would occur.
Wall Mounted Lead Apron Storage Rack with 5 Full Swing Arms
The final option we're going to take a look at is another excellent compact choice. The Wall Mounted Lead Apron Storage Rack with 5 Full Swing Arms has pivoting apron hangers that have a full 180-degree swing. It can swing either left or right, allowing for that convenience factor.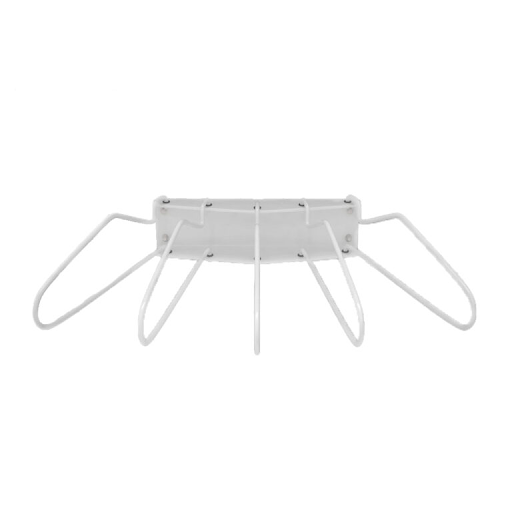 Since there are five hangers, that's the recommended capacity of aprons this rack can hold, and there's also a weight limit of 110 lbs. similar to the first one that was mentioned. This rack can also be mounted on doors and is a great minimalist option.
You're better off with a mix of the above mentioned options, and they are all simple to install. This means it shouldn't take long to keep the lead aprons organized with any of these wall-mounted racks discussed above.
At Attenutech, you will find the best solution for wall-mounted lead apron racks at affordable prices. Give us a call at +1 800-757-2703 or service@attenutech.com and order yours.
About Us:
AttenuTech® provides radiation protection products for physicians, techs, nurses, and staff who utilize Fluoroscopy for imaging procedures. At AttenuTech®, we are dedicated to implementing the best radiation protection in high-risk surgical environments. With a manufacturing presence in the United States and Europe, we guarantee the highest quality of products and services in the radiation protection industry. We provide affordable and applicable solutions through state-of-the-art technologies and modern equipment. All AttenuTech® products are CE Certified, and manufactured with strict adherence to applicable laws, standards, and regulations, assuring the highest levels of protection, confidence, and quality.Contact Information:
Like us: https://www.facebook.com/attenutech/
Follow us: https://www.instagram.com/attenutech_radiationprotection
Retweet us: https://twitter.com/attenutech
Contact Detail:
Company Name: AttenuTech®
Contact Person: Ryan Phillips
Email: Send Email
Phone No: +1 813-909-8330, 1-800-757-2703
Address: 24008 State Road 54 Lutz
State: FL 33559
Country: United States
Website Url: https://www.attenutech.com/

Source: www.PRExhibition.com