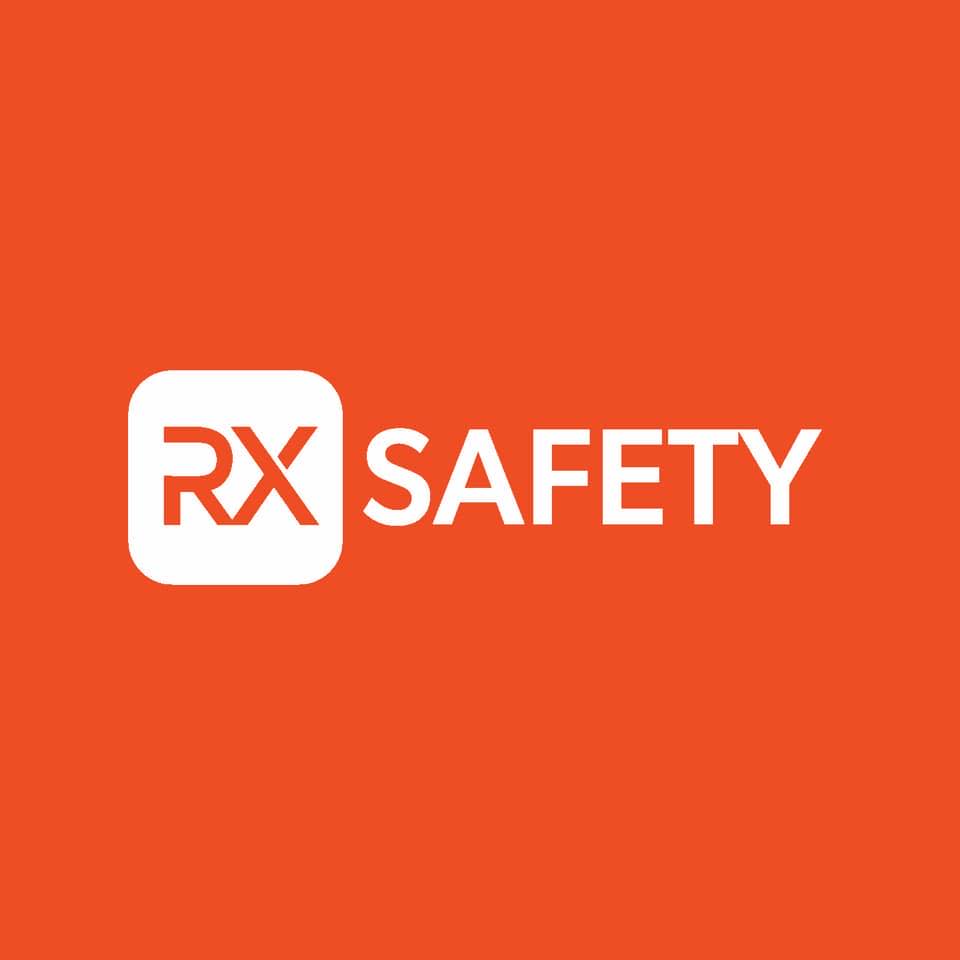 04/05/2023- Middlesex, NJ: While RX-Safety doesn't tend to try to pick favorites, if asked, some options may end up in conversation more often than others, based on a variety of reasons, from cost-effective solutions to the feature-rich options they come with. Non-prescription safety glasses come in numerous options, so sometimes it's nice to have a go-to list of which top 3 to consider.
First, you want to ensure that the non-prescription safety glasses have the right type of safety standards, which ANSI or the American National Standards Institute usually gives. Typically, you will see RX-Safety carry the z87 safety glasses range, which is what you're looking for when searching for the best safety glasses possible. You also want to consider their durability as well, which can come hand in hand with them becoming a type of z87 safety glasses.
Yet you may think that the best safety glasses or safety glasses, in general, come at too high of a price. However, there are plenty of economical and cost-effective options out there, especially for those looking for non-prescription safety glasses and who don't have the added expense of prescription lenses.
In fact, the options below are easily affordable and can come in at under $20 per pair of safety glasses before shipping. These are also great for those looking for clear safety glasses.
DirtyHog Safety Glasses

These are a semi-rimless wraparound pair of safety glasses that are extremely light. First, it's due to their TR-90 Nylon construction, and second, because of their semi-rimless features. The DirtyHog easily meets ANSI Z87+ industry ratings, so you know when you wear them, you'll be protected. Due to the wraparound design, they don't need to come with side shields, as the frame covers the peripherals.
They're also quite comfortable due to their rubberized temples and rubber nose pads. This also helps to keep the frames in place. You can get these safety glasses with either clear lenses or smoke-gray lenses.
Phillips PSG-SP16 Safety Glasses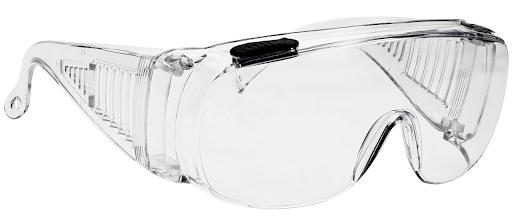 Another well-priced pair of non-prescription safety glasses are the PSG-SP16 by Phillips. They come in an all-clear option that also has built-in ventilation to allow for the proper flow of air to stop the lenses from fogging up.
With a clear vision, you're also protected by the ANSI Z87-2+ safety ratings. The piece is constructed with that ever-light TR-90 Nylon. They are also quite a big pair of safety glasses that cover a larger portion of the face and have a wider temple to protect your eyes from the sides.
Warden Safety Glasses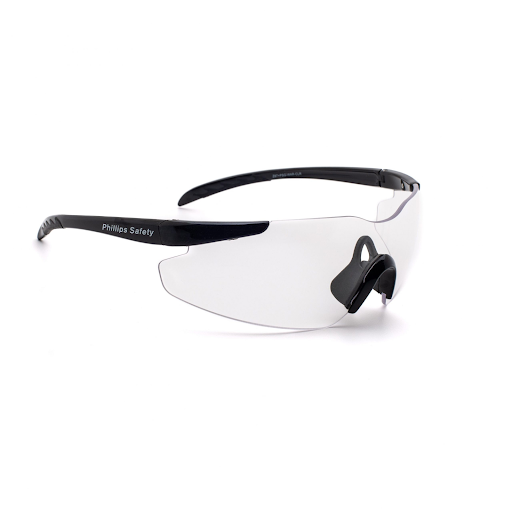 Then we have the Warden Safety glasses that come in a minimalist design with maximum protection. These frames also have ANSI Z87-2+ safety ratings. Not to mention they're one of the lightest options RX-Safety carries, with them being rimless frames and having the rest constructed from TR-90 Nylon. There's still plenty of comfort from the saddle nose bridge and rubberized temples.
They come in a classic black frame, which is really just the legs and the nose pad, and an option of three different lenses, based on your need. You can also get the lenses Clear, Smoke Gray, or in a Silver Anti-Reflective option.
Where to get the best non-prescription safety glasses
The best non-prescription safety glasses are available here at RX Safety. Make sure to check our collection of safety glasses to find exactly what you want. If you have any questions, talk to our experts through our chat, e-mail us at service@rx-safety.com, or give us a call at +1 888 245 6638.
About Us:
Rx Safety is an American manufacturer of affordable prescription safety glasses and performance eyewear. A family-owned and operated business, with a state-of-the-art digital ophthalmic lab and the online store providing affordable, top-of-the-line prescription safety glasses, sunglasses, and performance eyewear on the market. All the safety glasses always meet or exceed the ANSI Z87+ standards for high impact, to be safe and secure while working in any kind of hazardous environment. Besides standard safety glasses, we offer a broad selection of prescription shooting and tactical glasses, prescription youth sports glasses, fishing, and motorcycle glasses designed and tested to meet our high standards. As an authorized distributor of Wiley X, Bobster, ESS, and BodySpecs, Rx-Safety.com offers a full line of prescription safety glasses straight from the manufacturer at wholesale prices.
Like us: https://www.facebook.com/RxSafety/
Follow us: https://www.instagram.com/rx_safety/
Subscribe us: https://www.youtube.com/user/RXSafetyVideos/
Retweet us: https://twitter.com/RXSafetyEyewear/
Contact Detail:
Company Name: RX Safety Glasses
Contact Person: Ryan Phillips
Email: Send Email
Address: 123 Lincoln Blvd, Middlesex
State: NJ 08846
Country: United States
Website Url: https://rx-safety.com/


Source: www.PRExhibition.com