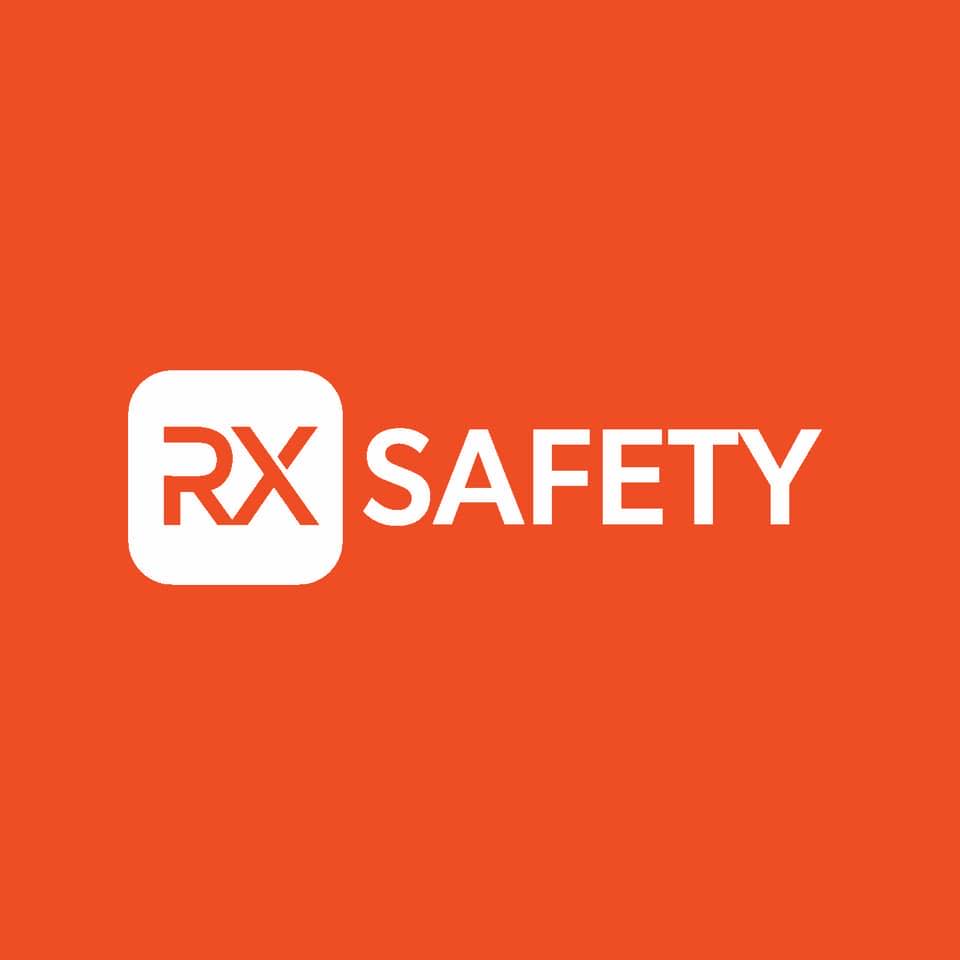 08/16/2022 – Middlesex, NJ: As we're in full swing with summer, we want to have that extra protection over our eyes from the sun. Sometimes though, we don't want to have to switch out our prescription glasses or our safety glasses in general.
Plus, we may feel that having prescription sunglasses are not ideal or cost-effective. However, there's a great option that will allow you to have that shade over your eyes when needed and easily switch back to indoor lighting without skipping a beat.
These are known as fitover sunglasses. This is an accessory that you're able to wear with any type of prescription glasses, safety or otherwise, that are a better ad hoc option that can be used as needed. There's no need to wear contact lenses and a pair of sunglasses, and it's all about cost efficiency and practicality.
Jonathan Paul Torana

Our first option comes in either a dark charcoal frame with Polarvue green mirror lens or Polarvue gray lens or in a blue denim frame with Polarvue gray lens options. This is a complete fitover wraparound style that will make it appear as if you're simply wearing sunglasses and not any type of prescription glasses underneath. The lenses offer both UVA and UVB protection as well as provide impact resistance when needed.
The Torana fitover comes in a rectangular shape and is a unisex option.
Jonathan Paul Oogee

This is our most extensive and stylish selection, with nine different models to choose from. It also comes with a variety of polarized lenses as an option, whether you're looking for a Polarvue amber, gray, or blue lens. In fact, you can easily grab a few of these to mix and match with different styles, while the polycarbonate lenses offer 100% UVA/UVB protection.
Even though the Oogee fitover is also rectangular in shape and appears wide, it accommodates a slightly smaller sized frame than the Torana.
Jonathan Paul Aria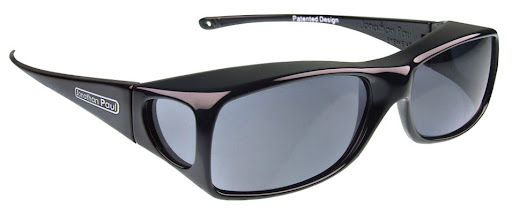 For those hunting for something a bit different with their fitover options, the Aria model may be just what you're looking for. It comes in four styles, including the stylish tortoiseshell with those great-looking Polarvue amber lenses or the purple heart with Polarvue gray lenses. What makes these unique is that with the sides, an additional opening provides shade and UVA / UVB protection but helps extend your peripheral vision.
This is similar in size to the Oogee fitover, so make sure that your existing prescription glasses will be small enough if you want to select the Aria fitover as your choice.
Don't let summer pass you with you squinting your eyes every time the sun comes out. These are an excellent option that works with your style every time. They're lightweight and durable, so you don't have to feel as if these are dragging you down. As always, if you've got any questions regarding these fit-over models or fitover glasses in general, we're always here for you to help provide the right answers.
About Us:
Rx Safety is an American manufacturer of affordable prescription safety glasses and performance eyewear. A family-owned and operated business, with a state-of-the-art digital ophthalmic lab and the online store providing affordable, top-of-the-line prescription safety glasses, sunglasses, and performance eyewear on the market. All the safety glasses always meet or exceed the ANSI Z87+ standards for high impact, to be safe and secure while working in any kind of hazardous environment. Besides standard safety glasses, we offer a broad selection of prescription shooting and tactical glasses, prescription youth sports glasses, fishing, and motorcycle glasses designed and tested to meet our high standards. As an authorized distributor of Wiley X, Bobster, ESS, and BodySpecs, Rx-Safety.com offers a full line of prescription safety glasses straight from the manufacturer at wholesale prices. Feel free to call at 732-356-1493 or email at service@rx-safety.com.
Like us: https://www.facebook.com/RxSafety/
Follow us: https://www.instagram.com/rx_safety/
Subscribe us: https://www.youtube.com/user/RXSafetyVideos/
Retweet us: https://twitter.com/RXSafetyEyewear/
Contact Detail:
Company Name: RX Safety Glasses
Contact Person: Ryan Phillips
Email: Send Email
Address: 123 Lincoln Blvd, Middlesex
State: NJ 08846
Country: United States
Website Url: https://rx-safety.com/

Source: www.PRExhibition.com