The Juice Is LOOSE…and Headed to Sea!
To mark the launch of the new product, MoonJuice (MOJO) is organizing a public yacht party in Miami to celebrate the launch of the newest blockchain-powered energy drink. The launch is expected to feature big-name celebrity appearances, including Bella and Dani Thorne as the featured Dj's. The launch event will also feature live music, and of course, the unique mojo energy. The Team will also be Celebrating MoonJuice-sponsored fighter, Brian Maxwell who would be fighting against NFL star, Chad Johnson at the Logan Paul vs Floyd Mayweather fight slated for June 6.
The MoonJuice Energy drink, based on the MOJO token, marks a new phase in the adoption of blockchain technology beyond cryptocurrency. And as both the token and energy drink continue to gain momentum, the efforts of the developers and entrepreneurs behind MoonJuice continue to yield promising results.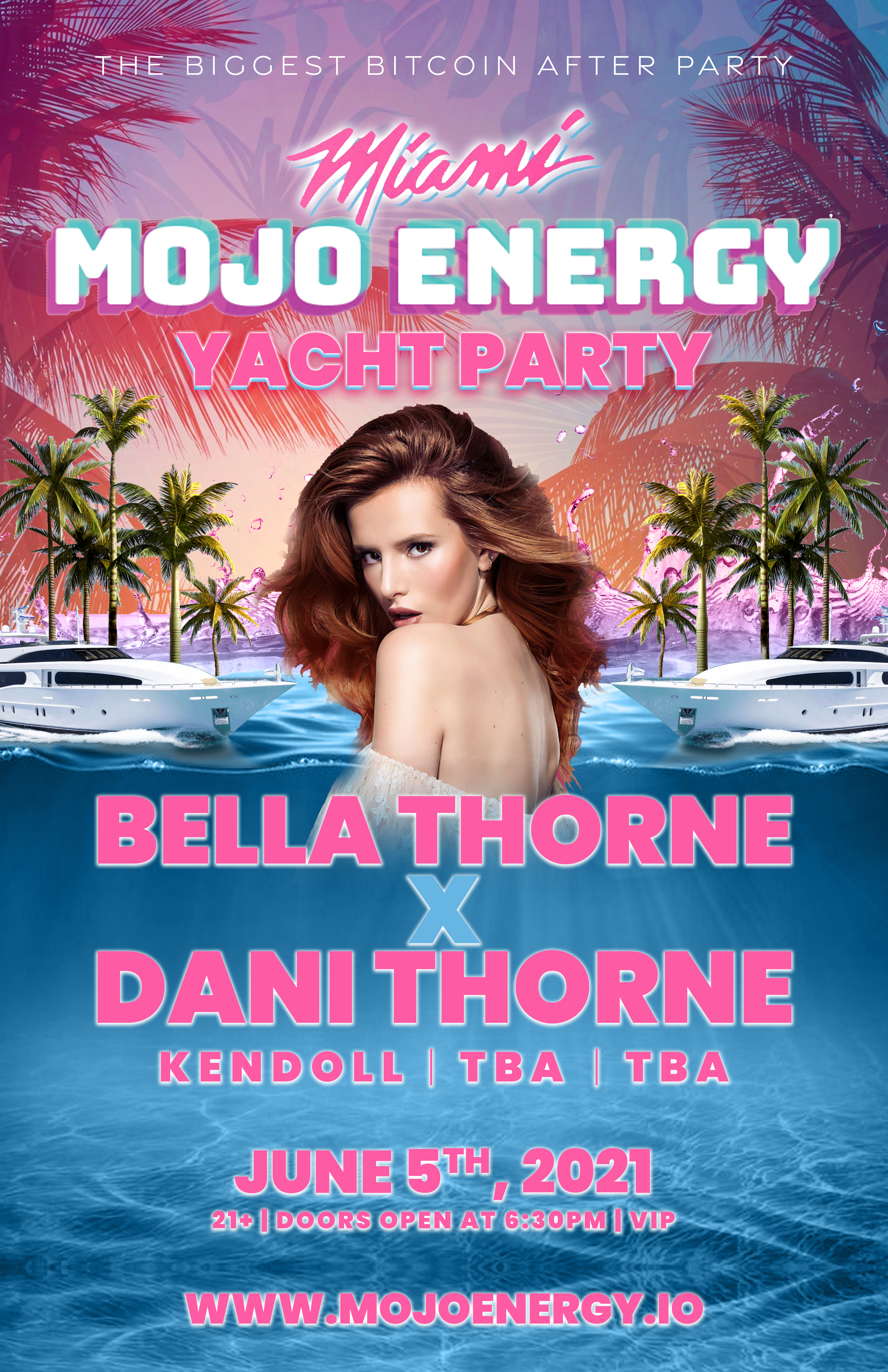 Since preparing over a month ago, the team has raised over 20 Million+ in liquidity, winning over the trust of 30,000+ investors. The MOJO token offers its holders unique uses from dividends on product sales to staking for DAO participation as well as access to some of the exclusive events the organization sponsors.
Team MoJo is beyond stoked to announce the first ever MoonJuice Mega Yacht Party featuring the Thorne sisters, Bella and Dani. Purchase your tickets now online: https://www.mojoenergy.io/
The MoonJuice Mega Yacht party will be happening down in Miami the 5th of June from 6:30 PM -10:30 PM EST on the SeaFair Miami (https://www.seafairmiami.com/), the largest Yacht south of New York City!
Contact Detail:
Company Name: MoonJuice
Contact Person: Arturo Knight
Email: Send Email
Country: United States
Website Url: https://www.moonjuice.app/


Source: www.PRExhibition.com