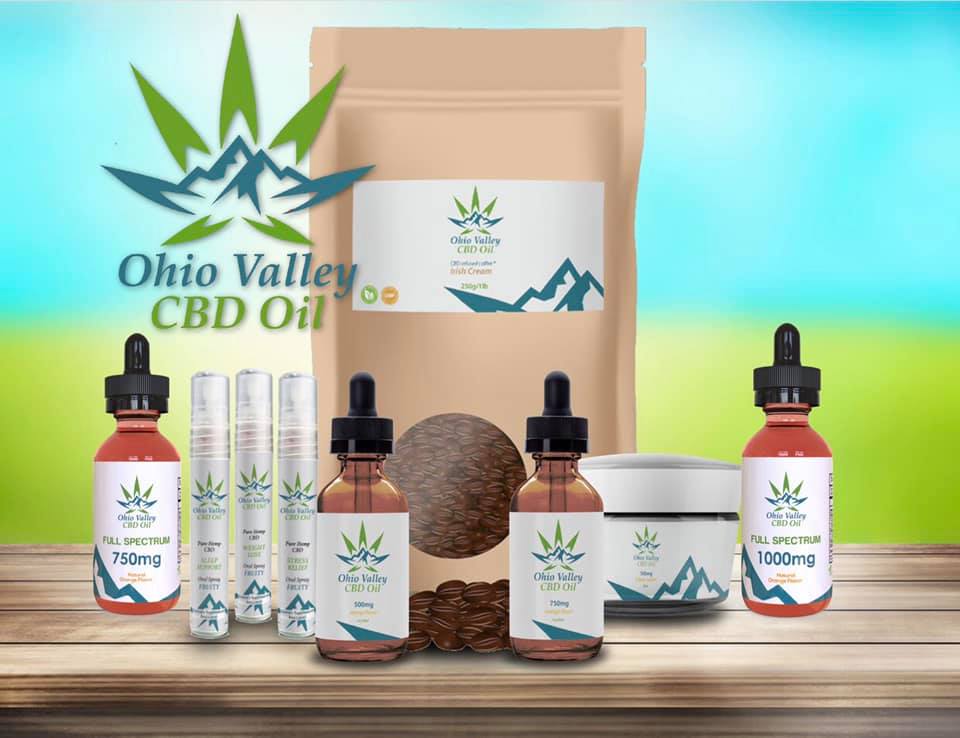 The Best CBD in Ohio Online
n case you were confused about production of our CBD Oil and products
Regarding our last submisson Ohio Valley CBD Oil Sales Expected to grow, it was brought to our attention that people felt as if we were misleading conumers to believe our products had a "specific type of registration/certification." We were merely addressing how our products are made, the quality of hemp they are made with, where the hemp is derived from, and the high standards in which our labs uphold for production. We have since totally removed the paragraph of information from our site so it is not confusing to the customer. We state "our products are made in the USA, by, and with……extracts and so on.
We want the customer to be able to understand the basics of the CBD products. What is CBD? Answer the most basic, common questions about CBD, and the difference between Full Spectrum VS THC Free CBD.
Although we realize there are many CBD companies out there, many of them are set out to merely destroy the nature of other companies business to gain publicity and monetary value for themselves, which, is why we will not respond to threats, phone calls, etc from competitors. Our motto is to help the consumer live a better qualiy of life without the use pharmaceutical grade products, and instead to use natural alternatives to pain medicine and other many ailments. We want the consumer to be informed and make their own decisons, not talk them into something.
TESTING:Our tincture oils are third party tested after we receive them, for potency, quality, THC levels. We do post new COA's as they become available from the testing company.
Our CBD Infused coffee beans, yes are whole bean, for those who emailed and asked. It is CBD Infused Coffee whole bean to hold the quality in and the aroma instead of it evaporating or the quality deteriorating faster over time. You can grind it as you use it or grind a container and keep ot sealed.
Yes, Ohio Valley CBD Oil does carry Full Spectrum now, both in 750mg and 1000mg strengths. We have found those work the best for our customers.
To answer the questions about our Ohio Valley CBD Oil sales programs, we offer 3 types of selling via our site.
1.Affiliate sales marketing gets their own replicated OVCBD website to use, along with our graphics, online dashboard and sales tools for social media. FREE SIGNUP
2.Affiliates can also have orders dropshipped to their cusotmers they have received payments for themselves (in person, via their own website, etc.) The drop shipping CBD option is included in the Affiliate sales Registration. The affiliate merely has to input the customers mailing address and they will only pay for wholesale plus shipping to place the order.
3.The third option is Wholesale CBD buying. Businesses, (preferred) can sign up to order their products wholesale and ready to sell. Minimum is 10 bottle orders at a time. Discounts CBD pricing is received.
More details are listed on the website regarding the programs.
Ohio Valley CBD Oil offers easy to shop online and buy CBD without spending an arm and leg upfront with our split payment solution. Pay in just 4 easy payments. We also accept check processing online.
In closing I would like to add our slogan, and I mean it with full intention:
Compassion and Quality Collide at Ohio Valley CBD Oil, so does clarity, not confusion.
Thanks
Ohio Valley CBD Oil
Contact Detail:
Company Name: Ohio Valley CBD Oil
Contact Person: OVCBD
Email: info@ohiovalleycbdoil.com
Country: United States
Website Url: www.ohiovalleycbdoil.com


Source: www.PRExhibition.com